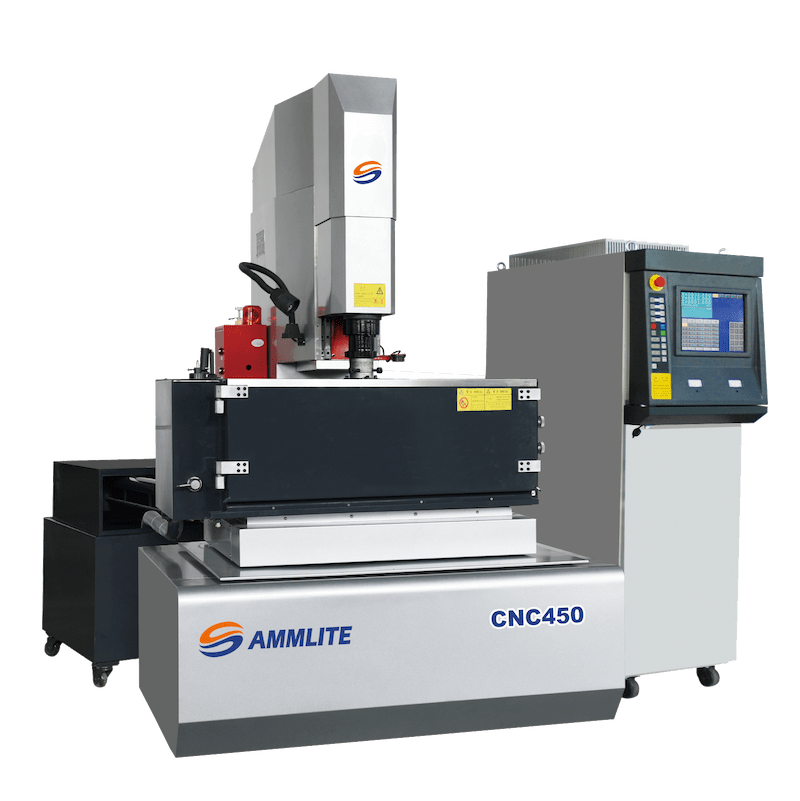 High Speed & Accuracy, Mirror Surface, Sodick Based System
KEY FEATURES:
Adaptive sparking control
High speed jump & jump control
A variety of positioning modes
Auto fire-extinguish & Anti carbon system
CNC Die Sinker Sodick supported system & Touching screen
Work piece detection & Spark gap detection
X/Y/Z Panasonic AC motors
Marble material work table
Code processing & Auto expert database
Mirror finishing & Tungsten circuits
1um driven unit
Specification

CNC400

CNC450

Panasonic / Mitsubishi Servo Motor

Distance From Worktable to Electrode Plate
When the CNC DIE sinker is running, normally the electrode consumption is  about one thousandth of the consumption, which is a normal situation. Because all the workpiece is processed by the electrode discharge. If the discharge consumption is too large, an abnormal situation occurs. What are the problems with this abnormal consumption? What are the ways to reduce electrode wear?
We offer three ways to avoid excessive electrode consumption.
If the above aspects can be perfected well, the electrode consumption of the electrical discharge machine can be controlled to be less than one thousandth, and the discharge efficiency is high, the products produced are more satisfactory, and edm machine is relatively stable.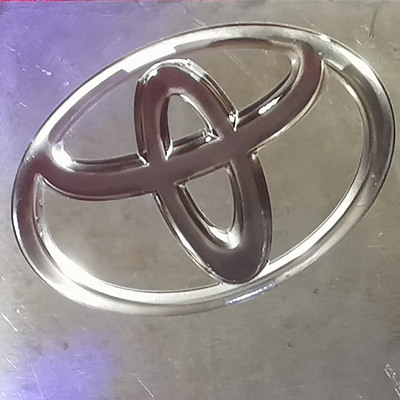 | | |
| --- | --- |
| Material |  S136 |
| Electrode | Copper |
| Ra | 0.1um |
| Model | CNC400 |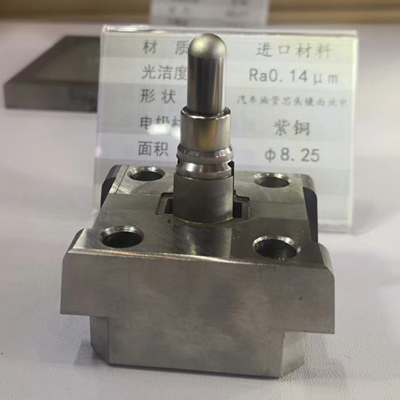 | | |
| --- | --- |
| Material |  S136 |
| Electrode | Copper |
| Ra | 0.14um |
| Area | 8.25mm² |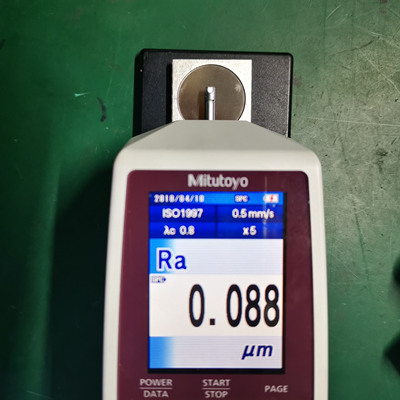 | | |
| --- | --- |
| Material |  S136 |
| Electrode | Copper |
| Ra | 0.08um |
| Area | 25×25mm |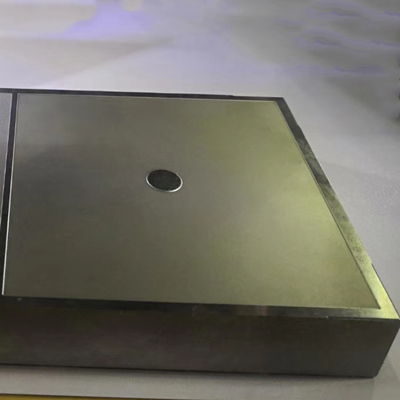 | | |
| --- | --- |
| Material |  S136 |
| Electrode | Graphite |
| Ra | 0.8um |
| Model | CNC400 |
Column Type EDM With Dual Spindles
One Year Warranty & Lift Time Support Service
Engineering Team Provides 24/7 Services
Scientific Quality Measurements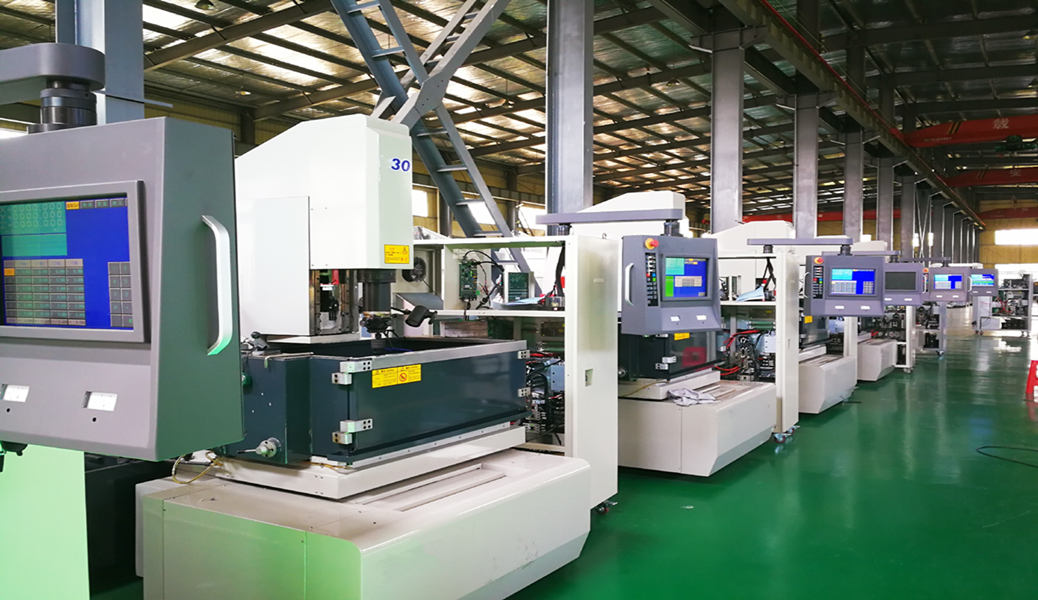 Machine Of Recommendations