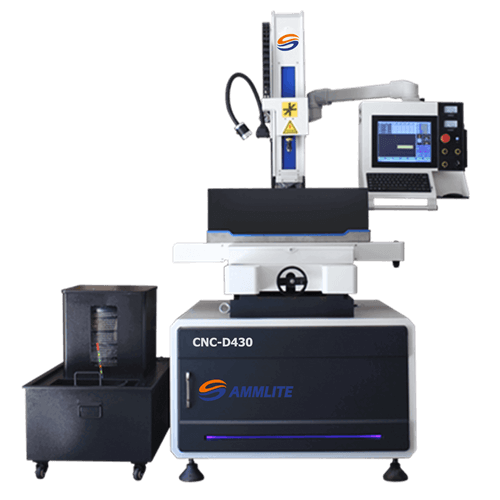 High Speed, High Accuracy, Intellent Software
KEY FEATURES:
Touch screen Win7 operating system, fast running speed, can process massive data at the same time
Rich data interfaces, the system can directly load and edit data through USB, Internet, so as to generate the most reasonable processing route.
Support X/Y/Z/W/C five-axis CNC machining, suitable for flat and arc surface drilling, and uneven workpieces with steps
Support dwg & dxf format files and comes with an expert process library, users only need to input the workpiece material, electrode diameter, processing requirements and other conditions, the processing parameters are automatically called, and the hole processing parameters can also be manually adjusted.
 Automatic centering, automatic edge finding, and automatic finding of the surface of the workpiece.
Precise depth control, automatic detection of electrode loss, and manual setting of electrode loss.
Automatic penetration detection, and depth coordinates can also be set manually.
 X/Y axis have closed loop function, which can realize high-precision positioning.
Ball screw & Linear Guide for x/y/z three-axis
Manual and automatic integrated processing mode, automatically lock after x/y axis is positioned, and can be unlocked manually.
Drill EDM uses copper tube as electrodes, also known as the perforator electrode rod, electrode tube. According to the material, it is divided into brass and red copper. According to the structure, it is divided into single hole and multi hole. Used for starting hole of electric discharge wire cutting EDM. Processed threading holes, chemical fiber spinnerets, spinneret holes of spinnerets, filter plates, group holes of sieve plates, engine blades, cooling holes of cylinders, oil and gas circuits of hydraulic and pneumatic valve bodies. It is suitable for processing various conductive materials such as stainless steel, hardened steel, hard alloy, copper, aluminum, etc. The processing aperture is ∮0.3-∮3.0mm, and the maximum depth-to-diameter ratio can reach more than 200:1. The maximum processing speed can reach 20- per minute. 60mm. Directly penetrate from the inclined plane and curved surface and directly use tap water as the working fluid. The X, Y, and Z axis of the workbench are equipped with digital display devices. It has the function of automatic electrode trimming. The spindle can lift fast up and down. It has the function of adjusting the processing voltage. With side positioning function.
Specification

CNC-D430

CNC-D435

CNC-D640
Manual Drill EDM Hole Fastest Speed Testing
CNC Drill EDM Hole Making
One Year Warranty & Lift Time Support Service
Engineering Team Provides 24/7 Services
Scientific Quality Measurements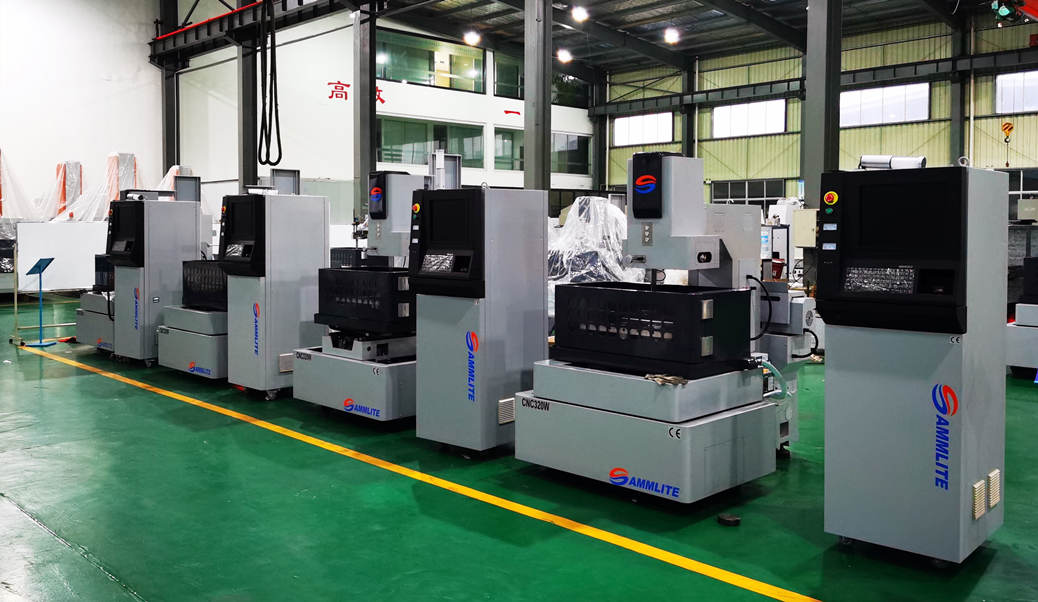 Machine Of Recommendations