WIRE CUT EDM MACHINE
New Solution For Molybdenum Servo-Motor Wire Cut EDM With Extremely Fastest Cutting Speed And Finest Finishing Results. We Change The Standard Of WEDM
LEARN MORE
DIE SINKING EDM MACHINE
CNC Electro Erosion EDM Machines Combine Latest Japan Technology With Supeior Finish & Excellent Accuracy.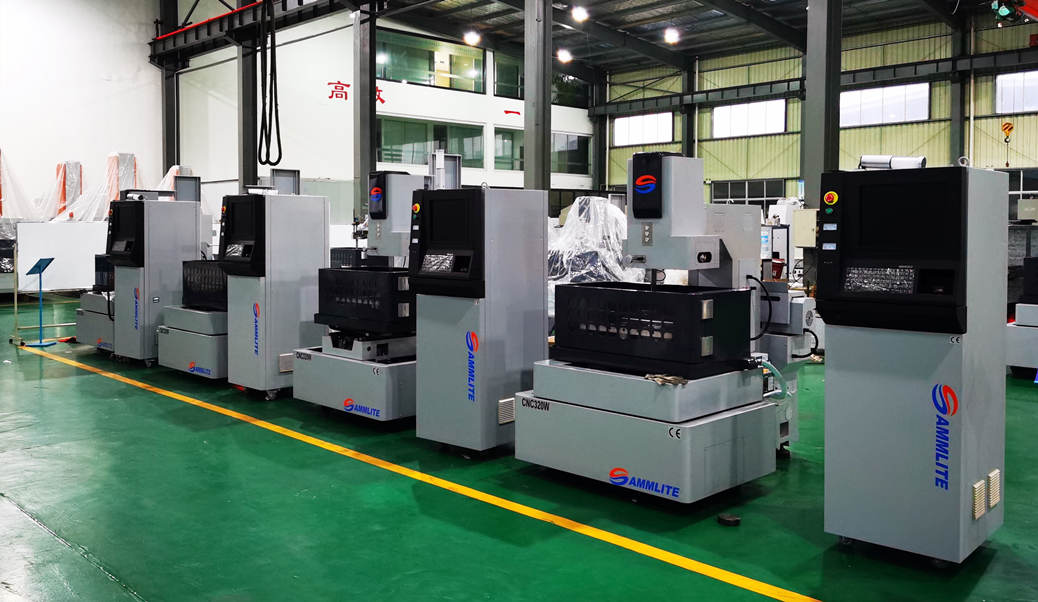 Watch The Company Introduction Video for More EDM Information.
Jiangsu Sammlite Machinery is a high-tech enterprise integrating R&D, manufacturing, production, sales and service. It is an enterprise that produces CNC electrical discharge machines. The company's main products are CNC Die Sinking EDM,  CNC wire cutting machines, and Drill EDM.
Versatility, Low operating cost, Excellent Accuracy
Molybdenum Wire EDM is also known as: Wire cut EDM, Wire cutting, Wire electrical discharge machining. WEDM uses a metallic wire to cut or shape a workpiece, often a conductive material, with a thin molybdenum wire that follows a precisely programmed path. SAMMLITE is the world leader in wire EDM, giving you faster processing times and superior surface finishes for even the most complex part geometries.
High Speed, High Accuracy, Finest Surface Finish, Sodick Based System, 3R System EDM
Electrical discharge machining (EDM Electro Erosion), also known as spark machining, spark eroding, die sinker. Consisting of an electrode and work piece submerged in an insulating liquid. The electrode and work piece are connected to a suitable power supply. SAMMLITE Die Sinking Machine combining with Japan (SODICK) based advanced system leads to a quality machining.
High Speed, High Accuracy, Intellent Software
EDM Hole Drilling (hole popping) uses an energized rotating tube as an electrode. Small hole EDM drilling is ideal for putting ejector holes in hardened punches, coolant holes in cutting tools, vent holes in molds, and start holes for wire EDM. As a leading EDM machine manufacturer, our machines mainly to solve the processing problems of conductive parts that cannot be solved by traditional processing such as special materials, complex structures, and micro holes. Sammlite Electro Erosion machines are widely used in energy, electronics, medical equipment, molds, automobiles, aviation blades, chemical fiber and other industries
In the whole process of assembling the electrical discharge machine, in order to finally achieve the quality requirements of the product, Sammlite Machinery strictly controls all the parts that affect the quality. Various forms of inspection items are an essential condition for such control.
The beds of all spark erosion machines are age treated. Its purpose is to eliminate the internal stress of the workpiece, stabilize the structure and size, and improve the mechanical properties, etc.
Machine Key Compoments using world-level brands to ensure accuracy. HI-WIN C3 Level Ball Screw & Linear Guide, Panasonic Servo Motor have been using in Sammlite's CNC Electrical Discharge Machine.
Machine Assembly Technique
The skill of assembling workers and the fine grinding of scrapers can make the precision of the erosion machine to reach the micron level.
Tested by laser equipment (Renishaw) to ensure the positioning accuracy to ensure positioning accuracy lesser than 0.008mm for Sammlite CNC Series EDM Machine.
Electronic products use world-class brands, each cable and each PCB have been inspected and assembled in the designated position of the electrical cabinet.
System Stability Insurance
48 Hours Non-Stop high temp (50-60 Degree) testing
48 Hours test for the functionality of the controllers
Testing reports with tester checking & sign
CASES STUDY OF ELECTRO EROSION
To learn the real cases from our customers of Die Sinking EDM, Wire Cut Machine & Small Hole Drilling EDM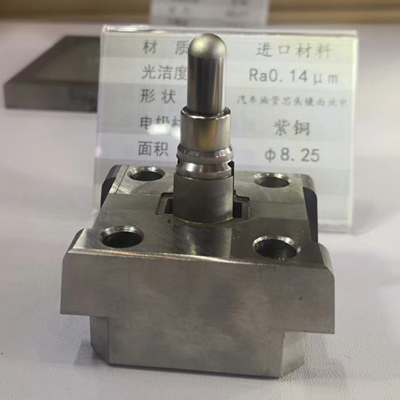 | | |
| --- | --- |
| Material |  S136 |
| Electrode | Copper |
| Ra | 0.14um |
| Area | 8.25mm² |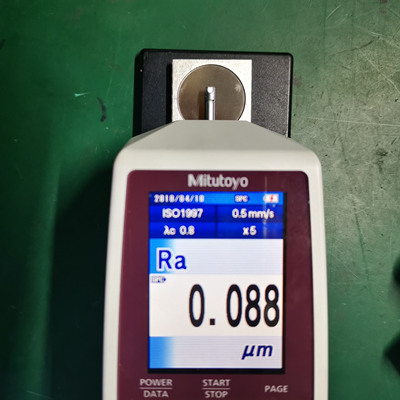 | | |
| --- | --- |
| Material |  S136 |
| Electrode | Copper |
| Ra | 0.08um |
| Area | 25×25mm |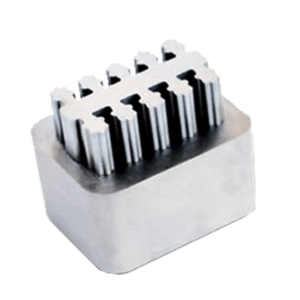 | | |
| --- | --- |
| Material | DC53 |
| Thickness | 30mm |
| Cuts | 3 cuts |
| Hours | 6 hours |
| Ra | 0.95 um |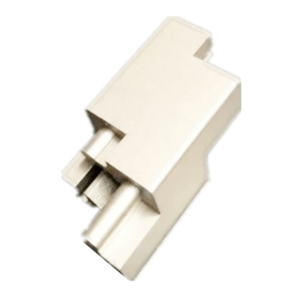 | | |
| --- | --- |
| Material | CR12 |
| Thickness | 40mm |
| Cuts | 3 cuts |
| Hours | 40 min |
| Accuracy | 0.008mm |
ORDERING EDM MACHINES FROM US
Provide a complete machining solution, reduce the risk of damage to export EDM Machines (Electrical Discharge Machine) in land, sea and air transportation, save the total cost of the supply chain, provide fumigation-free wooden packaging, and the transportation packaging of dangerous goods meets UN, ADR, IATA and other standard regulations
Confirm Machining Solution (2-5 days)
It's extremely important to know the type & size of electrical dischage machines you need for the project. If you no clue, no worries! Our engineers will help to select a suitable plan. Good service is a good beginning of the orders.
Sample and Manufacturing (20-30 days)
Customers pay the deposit and we will arrange the manufacturing process within 1 working day. The order process is fast to minimize the time and cost for our customers.
Confrim Details & Packaging (1-2 days)
After machine finishing assembling, we will send machine details for our customers to double check. If everything confirmed, we will start the packaging.
There are a few shipping options for customers to select. Air shipping is fast but expensive, it is a good choice for urgent needs, it only takes 7-10 days. Sea shipping is the most economical method, time is longer than air, it takes 20-30 days. We do offer CIF terms for customers who has less experience in shipping.
Installation & Training (3-5 days)
Our installation services is normally provided by the agents. We do also offer paid on-site installation & training service. Contact us to know more about Sammlite's installation options for your project.
Our after-sale team is available to assist you with day-to-day tasks such as machine installation, spare parts delivery, commissioning, and maintenance. Our enginners are easy to reach, responsive, and enthusiastic about their work, so you can rest assured that you will be satisfied!
For a worry-free project, contact us today!
FREQUENTLY ASKED QUESTIONS
The following are Frequently Asked Questions that SAMMLITE EDM Service Department receives.
Latest Files of Wire Cut EDM, CNC Die Sinking EDM Machine, Small Hole Drilling Machine.
Can wire cut EDM proecess alloy cutter & PCD material? Share on facebook Facebook Share on twitter Twitter Share on linkedin LinkedIn Can CNC wire
Read More »
How to reduce the electrode consumption of CNC Die Sinker Share on facebook Facebook Share on twitter Twitter Share on linkedin LinkedIn When the CNC DIE
Read More »
What fluid dielectric liquid is used for wire EDM? Share on facebook Facebook Share on twitter Twitter Share on linkedin LinkedIn Dielectric liquid is generally
Read More »